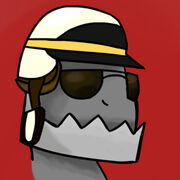 Hello! Good day! You have stumbled upon my profile, the profile of I-disregard-gravity.
Me, I'm an avid gamer and cartoon fan, been watching Cartoon Network my whole life, through it's ups and downs!
I also love gaming, yes, a reminder and all, which means yes, I am on FusionFall.
Feel free to say hi and talk if ya want!
My favorite pages
Edit
Favorite page #2
Favorite page #3