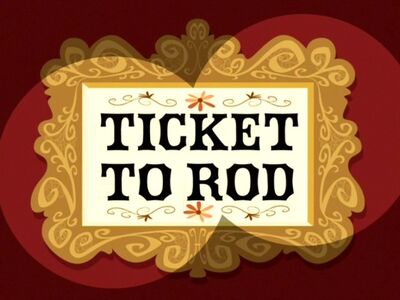 Ticket To Rod is the ninth episode of season 5 for Foster's Home for Imaginary Friends.
Plot
Tickets won in a radio contest of a new movie starring an action film star named Rod Tango cause a rift between Goo, Terrence, Bloo, and Frankie.
Frankie kicks Mac out of Foster's, spanks him, kicks him out of Foster's, tells him to leave, never return. Frankie sends Mac to jail so they can prove to each other they are no longer friends but enemies. Everyone at Foster's no longer care for Mac.
The only one who cares about him to Goo.
Trivia
This is the fourth episode Mac is absent in.
The first episode that Terrence and Goo are with Frankie.
Ad blocker interference detected!
Wikia is a free-to-use site that makes money from advertising. We have a modified experience for viewers using ad blockers

Wikia is not accessible if you've made further modifications. Remove the custom ad blocker rule(s) and the page will load as expected.