More Wikis Related to Us:
I love Cartoon Network.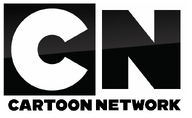 Current Shows
The Powerpuff Girls (2016) should be added to the current series section.
DanManB (talk) 01:58, July 3, 2016 (UTC)
Since Craig of the Creek, Summer Camp Island and The Heroic Quest of the Valiant Prince Ivandoe are still upcoming, Infinity Train is finally coming to Cartoon Network in 2019!
Bszabo15 (talk) 01:37, March 3, 2018 (UTC)
And Unikitty! and Apple & Onion are on TV today and Apple & Onion should be added in the Current Series section