Noods

Launched

July 14, 2008

Defunct

May 28, 2010

Studio

Capacity

Preceded by

Succeeded by

CN president(s)
This article is a stub, meaning it is under 2,500 bytes. You can help the Wiki by expanding it!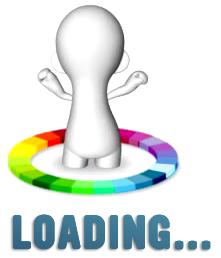 Noods were the seventh branding of Cartoon Network. It debuted on July 14, 2008, replacing the Hives brand.
The Noods were new to Cartoon Network, many of them were Next Noods, Remix Character Noods, and Character Noods. On their website, they put the Nood background and a Nood shaking in circles around a rainbow circle. The Noods were based on a D.I.Y. toy called Munny, and through late 2009-early 2010, There were rumors on toonzone forums about the Nood look being replaced by another look in Spring 2010. The Noods look was eventually replaced with the CHECK it look on May 29, 2010. This era was designed and created by Capacity.
From February 8 to May 28, 2010, there were bumpers with Nood dolls being covered in silver (or multicolored) confetti, was transformed into a Chia Pet, getting splattered with black ink, whiteout, or red paint, and getting covered with dirt by a motorcycle.
All of the Nood bumpers had no longer been seen as of May 29, 2010 (besides the flicks intro used from May to July 2010) to coincide with rebranding with the CHECK it look, and revealing a new logo with a new font.
Their counterparts in Latin America are Toonix.
Trivia
A Nood can be seen in a cameo on the CHECK it rebrand's stuffed nose bumper. It was removed a year later, because Noods had completely phased out from the network. However, a video of the bumper without the nood can't be found anywhere.

This is also the case on a Check or Fail bumper in the start when a Nood was swept with a broom on the bottom.
On the Cartoon Network Website, before you become a member, when you are about to choose your picture, a Nood is the blank picture before you choose. This Nood picture is still there.
It's unknown how the Regular Show and The Amazing World of Gumball up next bumper was made, unless it was made before Capacity quit Cartoon Network.
There was an Adventure Time up next bumper made before Cartoon Network rebranded to CHECK it.
Nood Bumpers
See Also
ot Gallery
Ad blocker interference detected!
Wikia is a free-to-use site that makes money from advertising. We have a modified experience for viewers using ad blockers

Wikia is not accessible if you've made further modifications. Remove the custom ad blocker rule(s) and the page will load as expected.