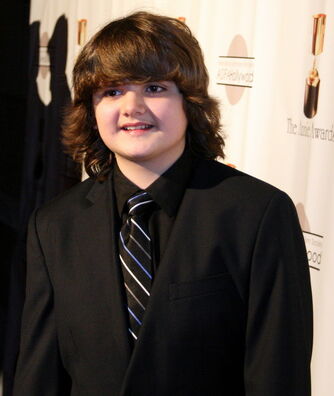 Nicholas Peter "Nicky" Jones (a.k.a. Nick Jones, born July 16, 1996) is an American teen actor. although he has done commercials, independent movies and music videos, he is perhaps most well known for his role as the voice of the title character to the Cartoon Network animated comedy Chowder and reprised his role of Chowder in the 2011 video game, Cartoon Network: Punch Time Explosion.
Ad blocker interference detected!
Wikia is a free-to-use site that makes money from advertising. We have a modified experience for viewers using ad blockers

Wikia is not accessible if you've made further modifications. Remove the custom ad blocker rule(s) and the page will load as expected.