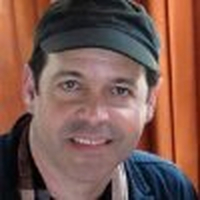 Jonathan McIntyre (often credited as John McIntyre or John Mc Intyre) is an animated series writer, director, and storyboard artist. John McIntyre is known for his work Cartoon Network series such as Dexter's Laboratory, The Powerpuff Girls, and The Marvelous Misadventures of Flapjack. He worked at Cartoon Network in Hanna-Barbera Studios and then later in Cartoon Network Studios. He currently works as the animation director for the Nickelodeon series TUFF Puppy and Ben 10.
Career
Ad blocker interference detected!
Wikia is a free-to-use site that makes money from advertising. We have a modified experience for viewers using ad blockers

Wikia is not accessible if you've made further modifications. Remove the custom ad blocker rule(s) and the page will load as expected.