Fall

Launched

September 1, 2007

Defunct

July 13, 2008

Studio

Shilo Designs

Preceded by

Succeeded by

CN president(s)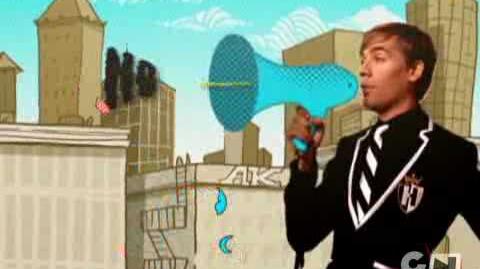 Fall was the sixth era of Cartoon Network era that began airing on September 1, 2007, ending the "Summer 2007" era. "We're on it" is their slogan for the rebrand. The look ended on July 13, 2008 with the Noods look replacing it. This era was created and produced by Shilo Designs.
According to many, this era marked the beginning of Cartoon Network's decline.
Shows
September 2007
October 2007
November 2007
December 2007
January 2008
Johnny Test
George of the Jungle
February 2008
March 2008
April 2008
May 2008
June 2008
The Marvelous Misadventures of Flapjack
Total Drama Island
July 1-13, 2008
Show Icons
Trivia
Ad blocker interference detected!
Wikia is a free-to-use site that makes money from advertising. We have a modified experience for viewers using ad blockers

Wikia is not accessible if you've made further modifications. Remove the custom ad blocker rule(s) and the page will load as expected.