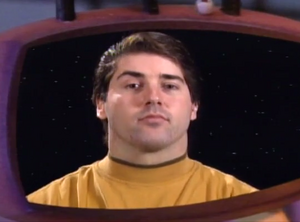 Eugene "Geno" Mattos
is an American animator, creator, writer, director, storyboard artist, prop designer and graphic designer who has worked for
Cartoon Network
, Film Roman/Starz Media,
Hanna-Barbera
, Warner Bros., and Porchlight Entertainment.
Career
After graduating from Vanguard University of Southern California in 1987, Geno joined Hanna-Barbera in the early '90s where he worked on several properties. From 1995 to 1997, Geno also created several shorts for Cartoon Network's animation showcase series, What a Cartoon!.
Television
Ad blocker interference detected!
Wikia is a free-to-use site that makes money from advertising. We have a modified experience for viewers using ad blockers

Wikia is not accessible if you've made further modifications. Remove the custom ad blocker rule(s) and the page will load as expected.