This article is a stub, meaning it is under 2,500 bytes. You can help the Wiki by expanding it!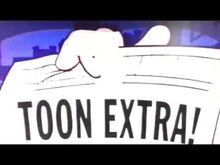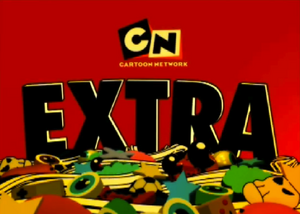 Cartoon Network Extra is a former short programming block on Cartoon Network that usually aired after a film. Originally it first appeared during 1995 as Toon Extra, usually aired after Mr. Spim's Cartoon Theatre (and later, Cartoon Network's Cartoon Theatre). It returned in the Fall of 2007 as Cartoon Network Extra, with a new intro. In 2008, Cartoon Network Extra gets a new intro in the Nood era. In the Check It era, however, no intro was used, however there was an Extra screen bug.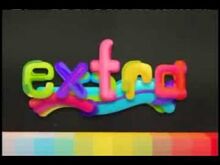 Ad blocker interference detected!
Wikia is a free-to-use site that makes money from advertising. We have a modified experience for viewers using ad blockers

Wikia is not accessible if you've made further modifications. Remove the custom ad blocker rule(s) and the page will load as expected.