Cartoon Network (Turkey Republic) is a television channel available in Turkey and the Turkish Republic of Northern Cyprus. It launched in January 28, 2008.
Cartoons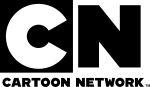 Frequency
Turksat 4A Satellite Frequency : 11.977 Horizontal 27.500 FEC:5/6
Eutelsat W3A Satellite Frequency : 11.533 Vertical 30.000 $
Been Removed for Broadcasting Cartoons
Direct-to-videos
Ben 10 Series
This line is removed from the cinemas since August, 2009
Scooby-Doo series
Others
External links
References
Ad blocker interference detected!
Wikia is a free-to-use site that makes money from advertising. We have a modified experience for viewers using ad blockers

Wikia is not accessible if you've made further modifications. Remove the custom ad blocker rule(s) and the page will load as expected.